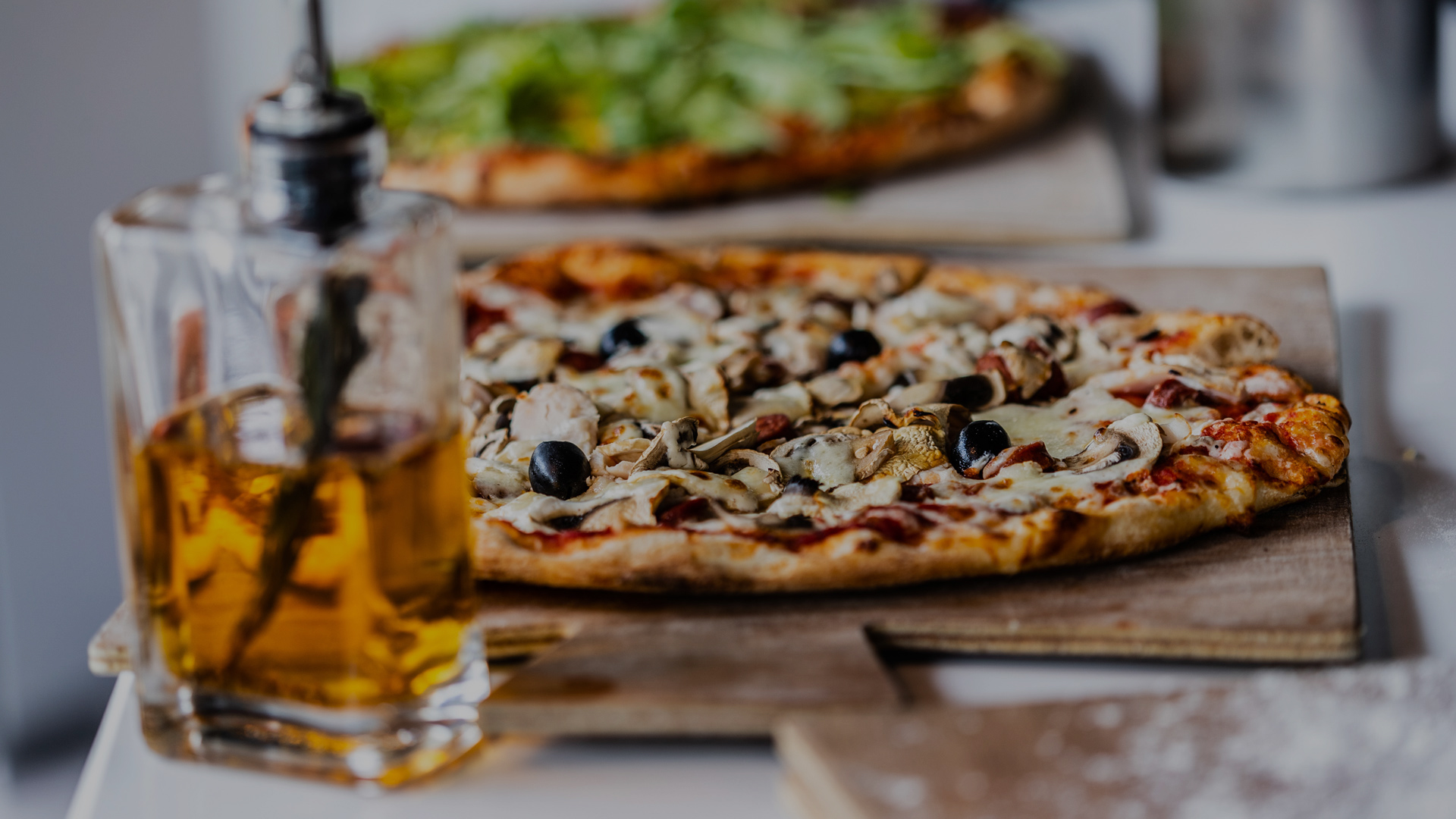 Quality,
generosity,
taste and conviviality!
26/04/2019
A thin crust, crispy edges, topped with carefully selected ingridients: tomatoes, Parma ham, fresh parmesan, rocket, all accompanied by an extraordinary Puglia Burrata. Love at first
[…]
26/04/2019
What better for the cold winter nights than the softness of cream, the warmth of local products such as potatoes full of character and generous chunks
[…]
26/04/2019
26Discover the lightness of our mascarpone, the cookies soaked in voluptuous coffee with the delightful taste of coco from the first bite. Prepared with love daily
[…]
Salads and pizzas made with heart and passion!
---
Too often relegated to the rank of fast food, pizza is truly a culinary art which can be savored and enjoyed!
Our ambition is to make you discover or rediscover the taste of the most emblematic Italian products through salads and pizzas made with heart and passion. A homemade pizza dough, a creamy tomato sauce with a blend of spices, recipe which remains a house secret, will make you travel through Italy.
Get your tastebuds ready!
Walk through the doorway and join the hungry patron around the table or perched on bar stools. In a warm and trendy décor, eyes riveted on our open kitchen, observe the ballet of colors as we prepare sumptuous meals.
Eger to offer you carefully selected products, leading to a delight on the palette. A large selection of pizza, salads and desserts are ready to be discovered. Our homemade Tiramisu is not to be missed.
We put emphasis on welcoming you as if you were part of our family, our dynamic and pleasant staff eager to make you feel at home… Dine-in, take-out or delivered.
A homemade pizza dough
The know-how of our pizzaïolo will make the difference and will allow you to taste a thin and crispy dough.